The Secretariat support is provided by the 'Impact Investors Foundation'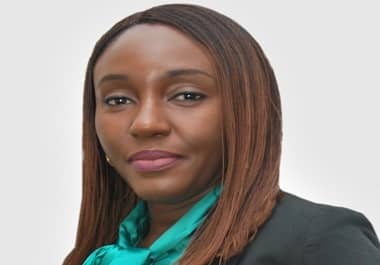 Maria is the Projects Lead for The Impact Investors Foundation, a non-profit organisation founded in partnership with The Ford Foundation, Africa Capital Alliance, BusinessDay Media Limited, Bank of Industry and Dalberg Advisors……..
Head of Finance and Admin
Temitope joined the Foundation in 2019.  He holds a Bachelor's degree in Accounting from the University of Lagos, Nigeria and a Certificate in Nonprofit Leadership Management from the Lagos Business School. He is also an associate member of the Institute of Chartered Accountant of Nigeria.
Thelma Osadebay serves as the Project Coordinator for the Nigerian National Advisory Board on Impact Investing.
Boluwatife Anjola is a first-class law graduate from the University of Ibadan. He is passionate about law, sustainable finance and impact investing.
Dr. Olu Ogunfowora is the Managing Director at Ideanest Investments Services Limited. Ideanest is one the Business Development Services Providers (BDSPs) accredited by the Bank of Industry (BoI) to support small and medium enterprises (SMEs).
Would You like To Join Us?
Please Click On The Button Below To Register